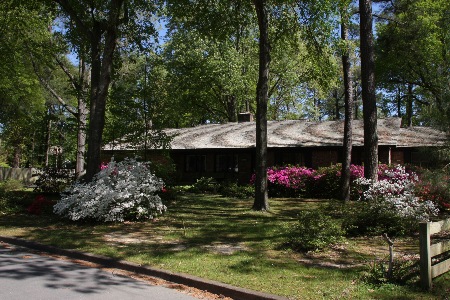 Early April- Pine Bluff, Arkansas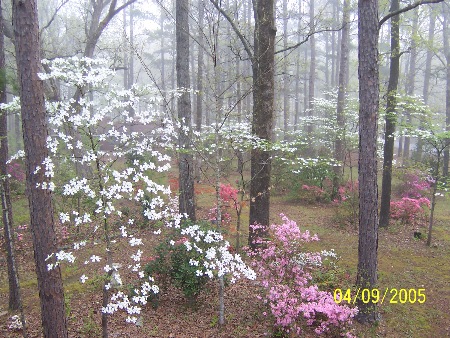 A foggy morning at Azalea Hill.Dogwoods and azaleas like the same things. Sandy soil and good drainage.We nearly named our gardens Crinoline Glade. Is this Crinoline Glade?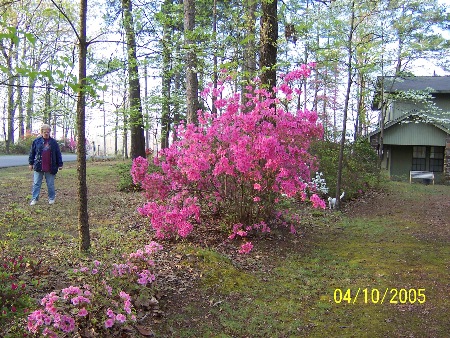 The nice looking lady is Donna. The aggravating white cat is "Agitator". She loves to prance freely past my bird dogs.That's Fisher's Pink with Bouffant in the foreground.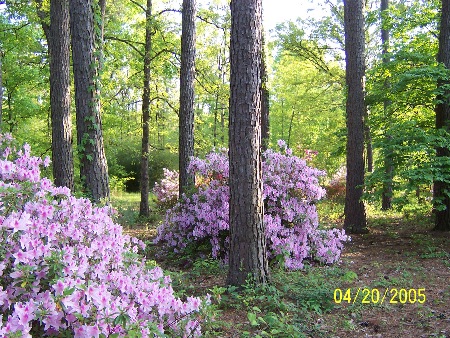 George Taber at Mom and Dad's. My parents are no longer with us, but they loved their azaleas and "Grantsy greybeards". This is the east side of their home, where they lived for more than 50 years. Lots of memories here.Flowers were part of their later life. Hunting, fishing, and baseball came first in the 1950's.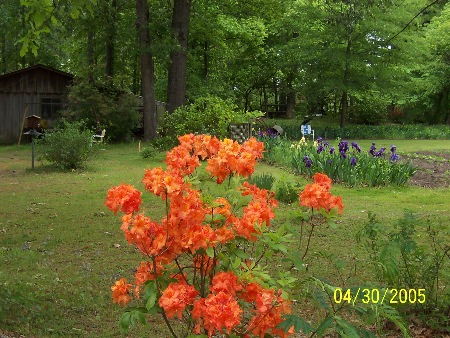 Donna's Dad is Bill Werninger. We have lived across the street from him since 1968. He's a superlative gardener. His vegetable garden is in the background. The Exbury azalea Gibralter is in the foreground. It goes good with purple bearded iris. Bill is 97 and as sharp as ever.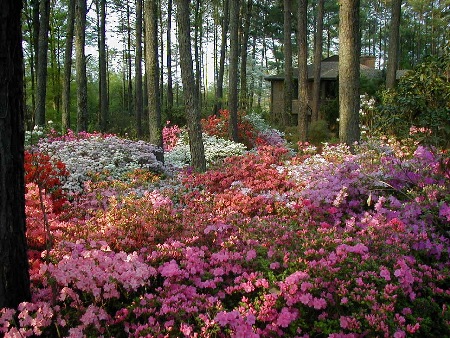 Coleman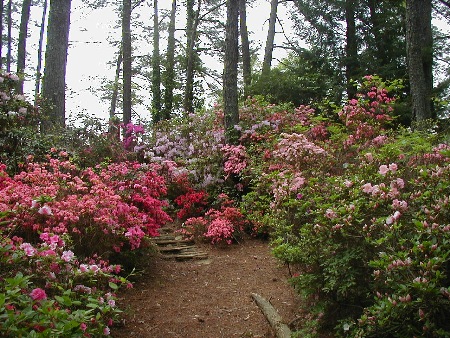 Coleman 2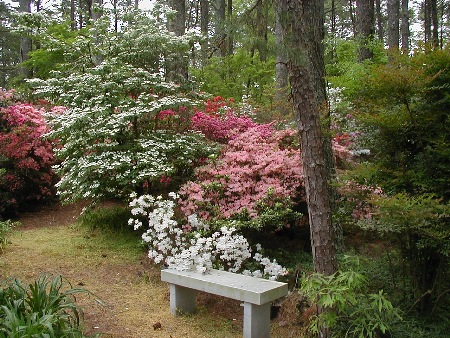 Coleman 3

Coleman 4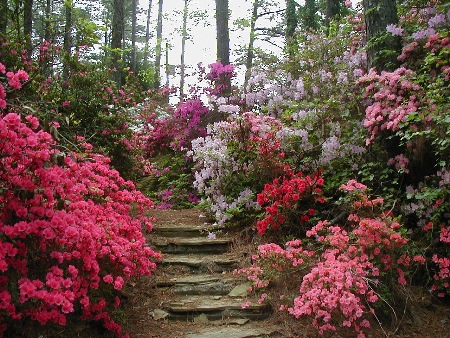 Coleman 5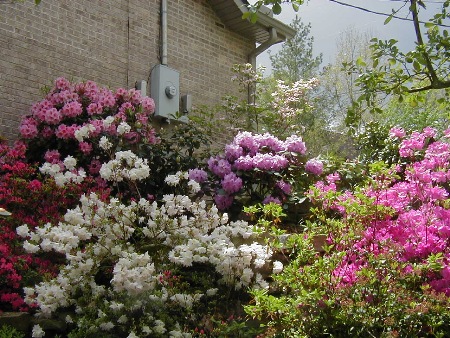 Norton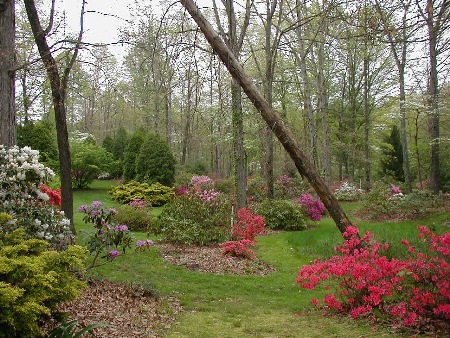 Pinkerton